Polonia Today isn't meant to be the breaking news source for everything Poland. But, we do aim to provide Polish citizens living in America with a centralized location to keep on top of the latest news out of their home country.
There is a strong tie of every Polish citizen to their home city. From Warsaw to Lodz and Krakow, we cover it all – even smaller cities like Zakopane and Wieliczka.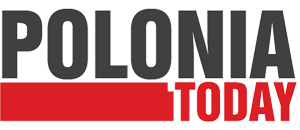 Meet Polonia Today
We're a group of five dedicated journalists stationed in Poland and the United States. Dedicated to our home country, our team consists of:
Karolina
Aleksandrea
Patryk
Mateusz
Wojtek
As a team, we keep on top of the latest, breaking news from Poland through various sources and industry connections to provide you with the most important news as it happens.
Our Mission
The Polish landscape is changing. The conception and fruition of Brexit has caused our small country to be put in the dark. The original six EU members met together, leaving the remaining members out in the dark.
We aim to shed light on these major concerns so that you can remain intimately connected with Polish affairs.
We're living in uncertain times, and as Britain leaves the EU, our voices have been muted. Our biggest ally with common views can no longer speak up for us and the concerns of our citizens. But as a collective, we can have a voice that is heard.
Polonia Today aims to bring these deeply-rooted concepts to you as they happen, so we can let our voices be heard once and for all.
Let's start a revolution that allows the citizens of Poland to be heard in a way that was only possible through strong allies.
Together, we're stronger, and that is why we have banded together to provide you with the breaking news that matters most.