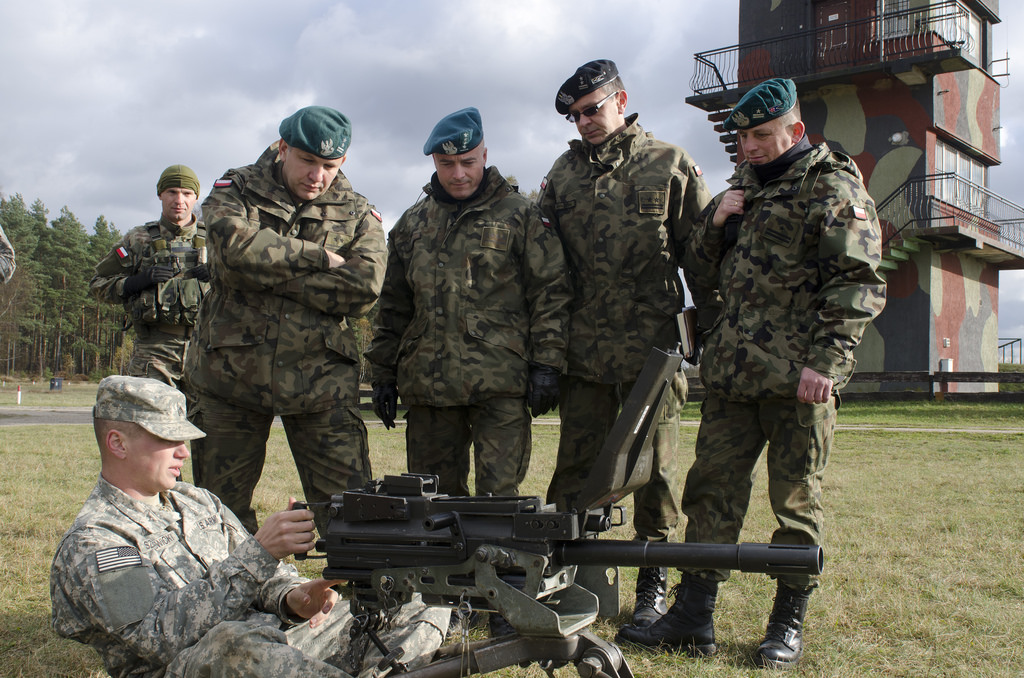 U.S. troops will be deployed to Poland as part of a larger NATO effort to keep Russia from meddling in Europe's affairs.
A continuous deployment of 1,000 U.S. troops to Poland will commence next year as part of NATO's plan to deter, or intimidate, Moscow and allow allied partners stationed near Russia's border to prepare for hybrid warfare.
Speaking at the NATO summit, President Barack Obama said that Poland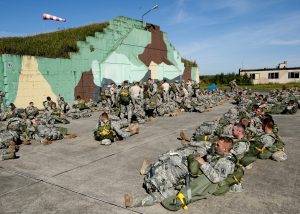 would be "seeing an increase in NATO and American personnel" as well as advanced military equipment. The president spoke alongside Polish President Andrzej Duda.
Obama reaffirmed his commitment to Poland as an ally, noting that the country can "remain confident" that NATO will stand with them always.
The president's announcement follows NATO's previous plans to establish four new battalions for northeastern regions of Europe, one at each of the following: Latvia, Estonia, Lithuania and Poland.
The two-day summit allowed the 28 member states of the alliance as well as Montenegro, which is expected to join in the near future, an opportunity to solidify deployment details.
Canada, the U.K. and Germany will lead battalions in the Baltic states, while the U.S. will deploy an armored brigade combat team to Poland in 2017. U.S. units will rotate for the foreseeable future. Equipment will also be sent for a second brigade in Europe at a site that has yet to be determined.
NATO's effort to ramp-up forces in Eastern Europe is the largest movement of alliance troops since the Cold War. The goal is to soften fears that foreign meddlers may provoke uprisings in countries with ethnic Russian communities, like what Russia has been accused of doing in Crimea and Ukraine.
A senior defense official said the battalion sends a message to "Russia or anyone else" that the alliance will defend its ally, and has the means to do so. "The boots are right there," the official said.
The presence of each member's forces also gives the host country an opportunity to boost its defense against threats of hybrid warfare, including insurgencies disguised as civil uprisings and cyberattacks.
Obama's announcement on Friday points to a shift in sentiment toward a military alliance reminiscent of the Cold War era.
The primary complaint amongst defense hawks is that the majority of NATO's member states do not meet the alliance's goal of 2% of their GDP allocated to defense. Just five of the 28 member states meet this goal. Those close to the matter say there is a stark contrast in attitudes among defense chiefs in member countries.
After making a pledge at the previous NATO summit two years ago, 23 out of the 28 member nations have reduced their defense spending and are now investing in military modernization. However, they still do not meet the allocation goal.
The summit also focused on discussions, both formally and on the sidelines, on the best ways for member states to keep an open dialogue with Russia and to preserve potential opportunities to work together in the future.